StylAir's SEH Series Heated Purge Desiccant Dryers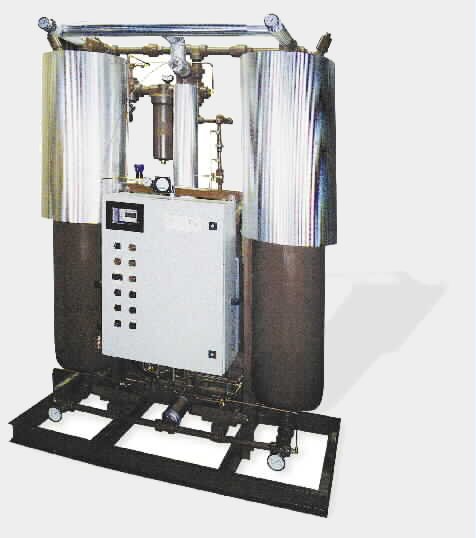 StylAir SEH model dryers are external heat regenerated, twin-tower desiccant dryers designed to remove water vapor from compressed air and gas streams to a pressure dewpoint of -40°F and lower.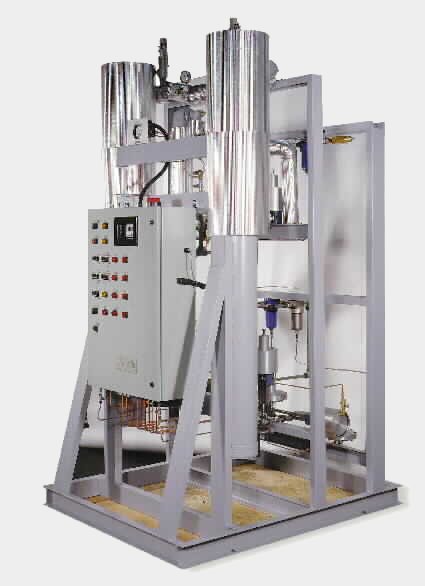 Heated Purge dryers are preferred in many applications for their simple, reliable design while maintaining the economy of operation of a heat regenerated dryer. StylAir SEH dryers typically use less than half the purge of a heaterless dryer. A continuous flow of dry air or gas is provided to eliminate moisture and contaminants found in all air and gas systems.

Get more information...

Compare the different models...
Standard Features

-40°F line pressure dewpoint
ASME Code desiccant vessels
NEMA 8 hour cycle, fully automatic operation
Fail safe operation: continuous flow on loss of power or control air
Non-lubricated valves
Tower pressure gauges on all models
Digital temperature control and indication for regeneration
Counter-current regeneration for best dewpoint
Integral cool down step to prevent dewpoint and temperature spikes at switchover
Gradual blowdown and repressurization for long desiccant life
ASME relief valve on outlet manifold
Full charge of desiccant
Heavy duty angle and channel support base
NEMA 4 electrical construction
SCR solid state heater control
Cycle Failure Alarm
120V/1Ph/60Hz operation
On-Off switch with Power-On light and sequence lights
LED pilot lights

Optional Features

-70°F to -100°F and lower line pressure dewpoint
Purge Rate Flowmeter - included on larger models
Dewpoint Demand Systems
NEMA 4X, 7 electrics
Entrainment Separators
Coalescing Prefilters
Afterfilters
Mounted filters, manual bypasses
Dewpoint monitors and alarms
Color change dewpoint indicator
Steam heat regeneration
Special designs available for flows to 30,000 SCFM and pressures to over 5000 PSIG
Construction for corrosive environments, hazardous locations, off-shore installations
Optional voltages