Welcome to StylAir, LLC!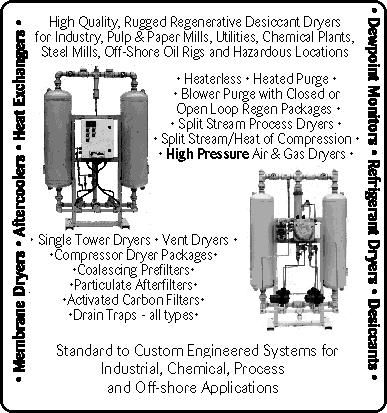 StylAir, LLC, is a designer and manufacturer of complete compressed air and gas drying and filtration solutions. Take a moment to read an overview of our company's offerings.
Browse through this website to find complete information about our products, including air and gas dryers, compressors, filters, and accessories.
For more information about our products or our company, please feel free to contact us. We are very happy to talk to you about the particular needs of your application, or to answer any questions you may have!
For fastest service, call us during normal business hours (USA Eastern Time Zone) at:
1-800-STYLAIR
(1-800-789-5247)
In the Hartford, CT area, please call (860) 747-4588.
Or email us at info@stylair.com and we will respond within one business day.